5 TikTok Life Hacks to Get You Through College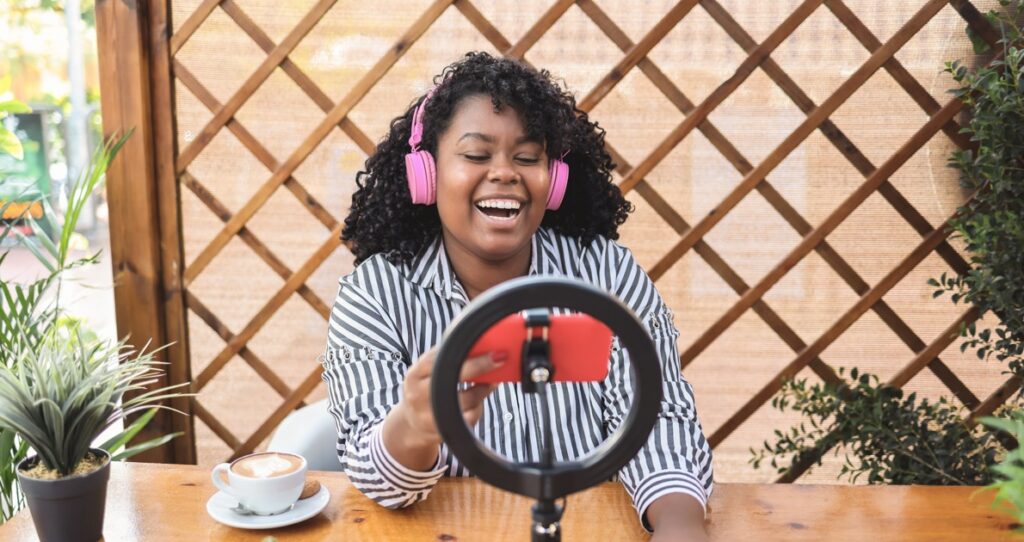 Whether you're scrolling on TikTok for hours at night or a couple of minutes during your lunch break, it's inevitable to run into videos about "life hacks". These videos are meant to give you shortcuts through life, and although they might seem clever, they can also be a huge waste of time. Lucky for you, we understand that finding time to do anything in college can be a challenge, so our team tracked down some helpful life hacks that we think could make your college journey easier.
Hack #1: Manage Your Money
For many students, college is the first time you live independently and manage all of your own finances. It's easy to get overwhelmed with other aspects of college like juggling classes and maintaining a social life; the aspect of money can be easily overlooked. If you're not fully prepared, you might drown under a stack of bills and expenses.
Simple tasks like creating a budget, downloading a personal finance app, getting informed on your credit, doing research on what to buy, and saving money when possible can make a huge difference in setting yourself up for financial success in school and after you graduate.
Hack #2: Apply For Scholarships
Who doesn't love free money? One of the greatest college life hacks is how to research and apply for every scholarship that you're eligible for!
Applying for scholarships can seem intimidating, but you really never know how many scholarships you can receive if you don't try. Be sure to start the scholarship process as soon as possible, research the qualifications, and find scholarship tips to maximize your odds of winning. If you need a quick and easy start to scholarships, be sure to check out our Ascent Scholarships – you can enter in minutes and there is NO essay required.
Hack #3: Find a Mentor
If you listen to stories of some of the most successful people in the world, they will most likely mention a mentor or someone that helped guide them at some point in their career. College is a unique experience, and in order to get the most out of it, we recommend that you find a mentor.
A mentor could be a counselor, professor, advisor, or anyone that you truly trust and look up to. They can give you their own life hacks for college, how to build your future career, and anything personal that you might be going through. Whether your classes are in-person or virtual this semester, you can reach out to potential mentors through email, by setting up virtual meetings, finding internships, or volunteering at local events. There's a tremendous amount of benefits that come from finding a mentor and you shouldn't miss out on the opportunity.
Hack #4: Set-up Your Study Space
Did you know that your study space can influence the way you learn? Make sure you set yourself up for success by creating a space that's motivating, welcoming, and positive.
Before studying, you should clear your mind of all negativity, eliminate distractions, organize your things, and have a game plan. Your study environment is just as important as your study session. Be sure to prep your study station with a bottle of cold water, to-do lists, colorful pens, healthy snacks, and your blue light glasses.
Hack #5: Focus on Self-Care
@ascentfunding

Self care habits from students! Ascent AscentFunding SelfCare SelfcareTips selfcareroutine selfimprovement college collegelife college101

College is an extremely stressful environment, and students often forget that self-care is just as important as the work that you do on a daily basis. It's important to take a break every once and a while. Although it might seem like you don't have time for self-care, a quick 5-10 minute break in between study sessions can make a huge difference. Without self-care, you are more prone to stress, anxiety, and burnout. Remember, it's a marathon and not a sprint!
We hope that these TikTok life hacks for college will help you feel prepared and motivated for whatever lies ahead. Whether you want to work on managing your money or create a daily self-care routine to avoid burnout, TikTok life hacks can actually make a big difference.  You got this!
For more tips and resources, follow Ascent (@ascentfunding) on TikTok!