5 Pieces of Advice for First-Generation College Students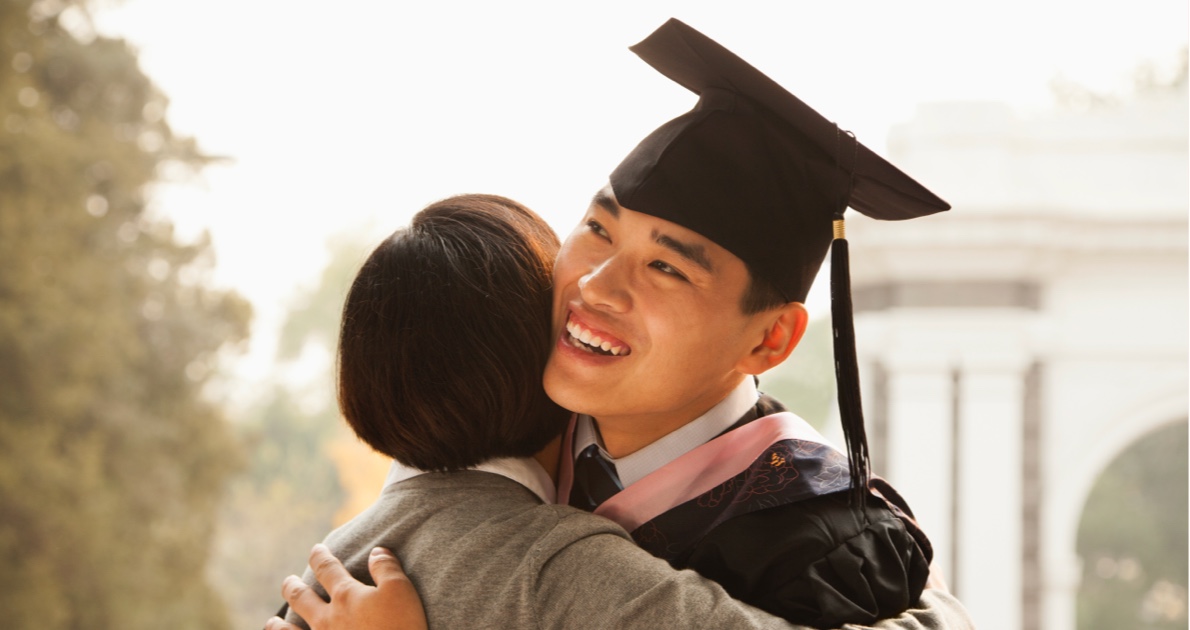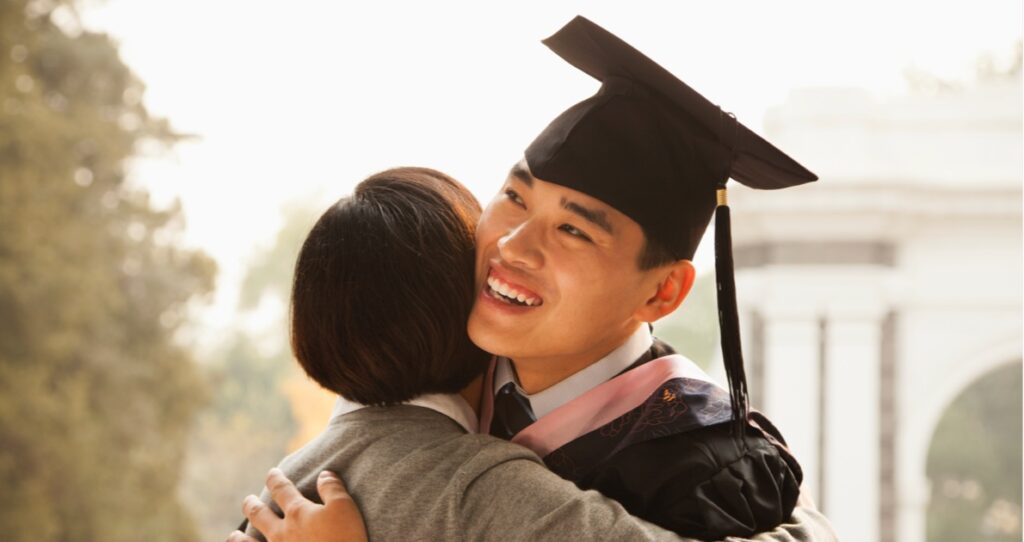 The definition of a "first-generation college student" can be described in many different ways. If your parents didn't attend a 4-year college, started college but didn't finish, or didn't attend college at all, then you may be a first-generation college student. Congratulations, you've achieved something no one else in your family has — stepped out of your comfort zone to pursue a college degree.
Transitioning to college from high school or transferring from a community college can be overwhelming for any student, especially if you're a first-generation college student. If your parents didn't attend college, it might feel even more challenging to learn new habits and mentally prepare to be away from your family. We spend our entire lives learning from our parents and using their experience as a starting point, but what happens when they don't have the experience to guide us? Here are some pieces of advice for first-generation college students who are going away to college for the first time.
Tip #1: Communicate with your parents.
College is a unique and special time in your life for you and your parents equally. It's important to reach out to your parents often so they know you're doing okay. If they didn't attend college, they don't fully understand the demands on a college student, like maintaining a packed schedule of classes with studying, getting involved on campus, and not being as present as you were in high school.
Whether it's talking about your classes, clubs, or your weekend plans with friends, sharing your experiences will help your parents gain a greater understanding of what you're going through. As much as it's an adjustment for you, it's also a huge adjustment for your parents. A simple text or call can go a long way and alleviate stress on everyone. 
Tip #2: Seek financial help from your school and beyond.
As a first-generation college student, your parents might not fully grasp how expensive college is. Other additional costs aren't explicitly discussed when applying, like extra dining costs, textbooks, dorm furnishings, transportation, etc.
If you're not proactive about your finances, you can find yourself quickly drowning under stacks of bills. To prepare both you and your parents for the cost of college, actively seek financial advice from your school, financial aid office, scholarship sites, and other students. Many unique scholarship giveaways and grants are specific to first-generation students, so be sure to take advantage of the opportunity. For more information on applying to different scholarships, check out our Ascent blog for helpful tips and tricks.
Tip #3: Get involved on campus.
You may inevitably start to feel lonely and isolated as you transition into college, especially if you have a close relationship with your parents. As a first-generation college student, it can be hard to connect with the right people who share similar experiences as you.
Getting involved allows you to be a part of the student culture and gain a sense of belonging on campus. Joining clubs, exploring Greek life, or participating in extracurriculars can help you find like-minded people going through the same struggles you are. They can offer guidance, mentorship, and collaboration that you would not get in a traditional classroom setting. We recommend looking for clubs and organizations on your school's website and visiting some meetings to get involved!
Tip #4: Find a mentor.
Finding a mentor can help guide you through this unique journey when it may be unfamiliar territory for your parents. A mentor can help you build your professional network, provide letters of recommendation, and offer honest feedback about your strengths and weaknesses.
Not only can it help you make the right choices in college, but it can provide you with valuable opportunities after you graduate, like guidance on your resume and cover letter. Many people say, "it's not what you know; it's who you know." Once you discover your mentorship needs, you can begin searching for a mentor through school organizations, professors, and even online resources like LinkedIn. 
Tip #5: Remember to take care of yourself.
Last but not least, remember to take care of yourself first.
Being a first-generation college student can be draining, so taking time for yourself is essential to prosper in college. Whether it's finding time to do things you love or reflecting on your accomplishments, a solid self-care routine can help build your self-confidence and contribute to your overall success. You've gone through many obstacles to get to where you are, and you deserve to feel comfortable where you are on your journey. 
The transition into college is already an overwhelming time, and the lack of support you may feel as a first-generation college student can sometimes be debilitating. Here at Ascent Funding, we believe that you can make the most of your college experience with the right tools and guidance,  we offer resources to help you be the best student you can be. For more tips on how to pay for college, read our guide below.
We wish you the best of luck in the new school year!