5 Ascent Employees Share Their Community College Journey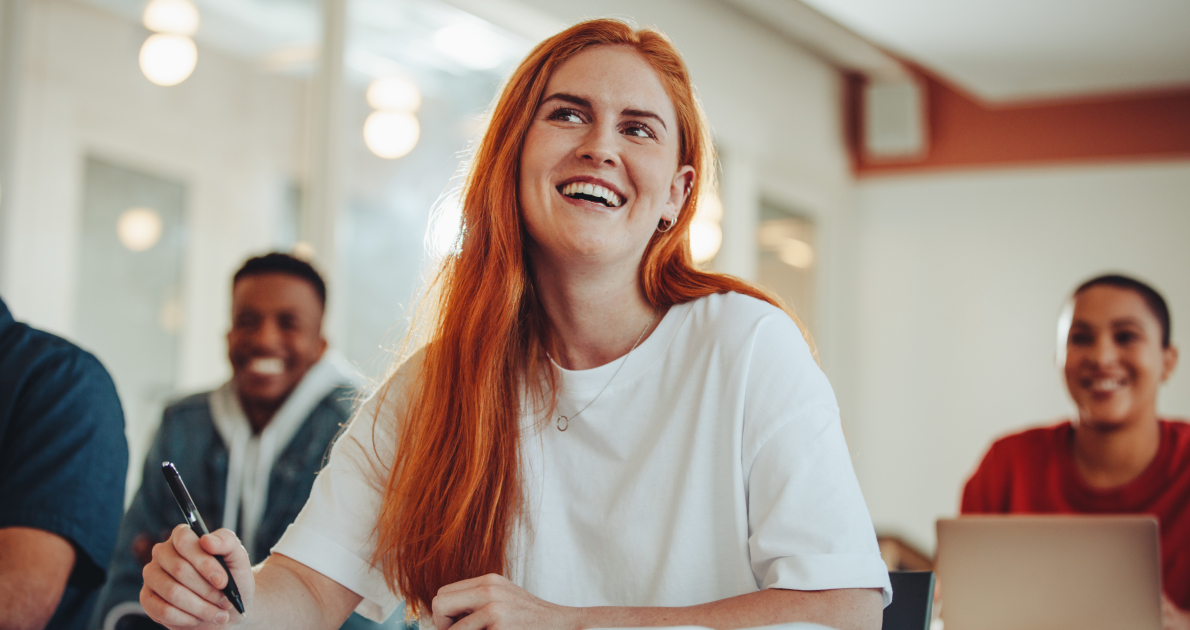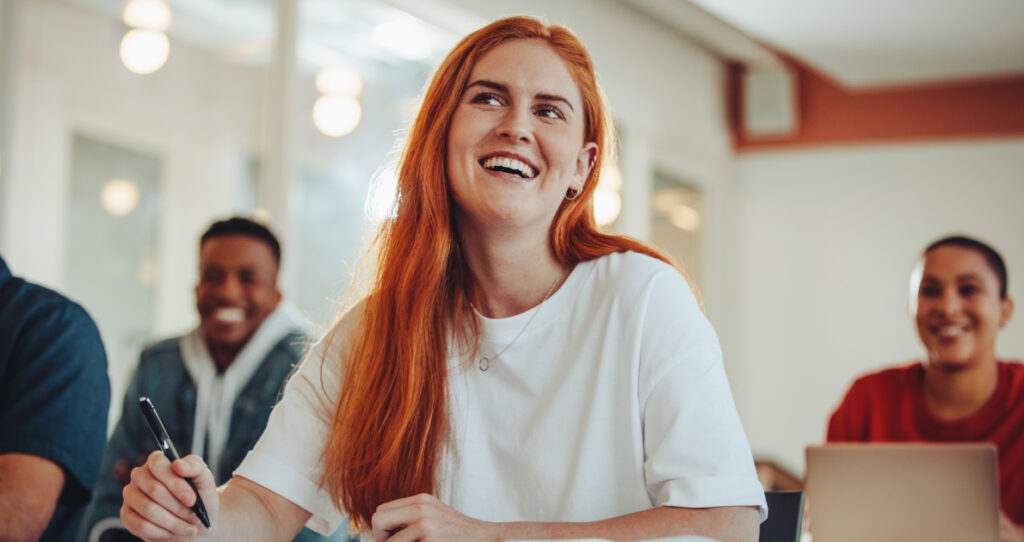 There is no one universal "right" path for all, just different paths that are right for you as an individual. This is the case when it comes to how people achieve their education and career. There is of course the standard 4-year university route, but there are also other paths like taking bootcamp courses, vocational school, or community college. Many former community college students we've interviewed have shared how impactful attending a community college before going to a university helped them find their interests and passions. We're here to show you firsthand with our rock star team at Ascent!
Our amazing team members shown above have all taken courses at community colleges either as dual enrollment students or before transferring to another school. They all took different paths and ended up here with us at Ascent! They want to share their wisdom and experience to anyone that is interested in  learning more or considering community college. 


What advice do you have for someone considering the community college route?
Casey: My advice for someone who doesn't get into their dream school right away would be to take the chance on a nearby community college because you'll be able to try different courses to determine the best major for your career path at a much lower cost and eventually, once you transfer to your college of choice, you'll still get that experience you've dreamed of, but with clear intentions and goals in place. The new relationships and knowledge you gain from a community college will be an added bonus!
Aziza: Community college courses are a great way to complete general education requirements without the stress of impacting your GPA by taking the same course at your primary university. There's also the added benefit of community college courses typically being more affordable than just taking a one-off course in the summer at your primary university – just confirm with your advisor that the credits will transfer for the requirement you need before you sign up!
Olaf: Test the waters and save money. Make sure your credits will transfer to the 4-year school and it will save you even more money. I saved $12,000 on my CS degree. I also had wonderful professors/teachers that wanted to be there.
Josh:  Have a plan, and do your research on your transfer school(s). A lot of schools have impacted majors and need to complete all the prerequisite classes to be accepted into those programs. Once you've decided on a major, utilize your community college counselors so they can set you on the right path to knock out as many of that major's pre-reqs as possible. It makes for an easier transition into your transfer school's major program and can get you in the door faster than all the other undergrads already at the university trying to get those classes. 
Why did you decide to attend community college before a 4-year university? Were you able to successfully transfer to a university? How was the overall experience of being a transfer student?
Casey: I wasn't accepted into my dream school when I first applied my senior year of high school, so I decided to attend a community college nearby with the goal of transferring after two years. Not only did I reach my goal, but I was able to fulfill the required General Education courses needed to obtain my Bachelor's Degree at a much lower cost. After I obtained my Associate's Degree, I applied to James Madison University and was accepted!
I transferred with my electives already completed and was able to have a more focused academic career as an upperclassman all while experiencing life on a 4-year institution campus, which was exciting and kept me motivated. Because I attended a community college nearby, I was able to familiarize myself with the town and already had connections with students who attended the university who helped me navigate around campus and have library study sessions.
Olaf: I started at the University of Utah and dropped out after three semesters. Decided to go back to school at a tech school as I needed a degree of some sort to get interviews for higher-paying jobs. I was able to get my Associate's degree in Computer Information Systems. One of my favorite professors moved to Stevens-Henager College and was able to get all my credits transferred. I was working a full-time job as a Systems Administrator and both colleges had evening schedules that I could attend.
The major reason I attended the tech school was for the schedule. I could go to school full time while keeping my entry-level tech position. I was not able to do that at my previous 4-year college. I was fortunate that I had a professor help negotiate to get all of my credits transferred. It was also easy as both schools were nationally accredited and not regional.
Josh: I hadn't decided on a major yet, so the idea was to start knocking out core classes in the meantime for less money as I had come from out of state. I amassed enough credits to transfer and (found out later) enough to receive an Associate's degree. My community college experience was fun, there was a lot of diversity on campus, and I played on the men's soccer team.
Linda: I started college as a non-traditional student. Attending a community college gave me the ability to work full-time and still work towards my degree. I already earned my Associate's Degree when I decided to pursue my Bachelor's Degree several years later. Because of this, I was already ahead of the game with my general classes completed and could jump into degree-specific classes much earlier. This allowed me to complete my degree at a much faster pace.
Dual Enrollment: Why did you decide to enroll in community college courses? What classes were you able to take in community college? How was that experience? 
Aziza: I took an accelerated calculus course online from a community college one spring semester alongside my full course load at my primary university. I didn't pass calculus the first time around at my primary university and it dinged my GPA significantly, so I was eager not to repeat that experience. This accelerated online course was very challenging but allowed me to complete the course before it was time to register for the next semester's classes, thereby making me eligible for upper-division courses that required me to be done with my general education courses. At the end of the day I did pass, not with flying colors, but enough to claim the credit and move on to more major-specific coursework without any further impact on my GPA.
Josh: I did ultimately transfer to a 4-year, and the first semester I transferred in, I got priority in selecting classes, which was great. But after that first semester, you were down at the bottom of the barrel in selecting classes, so I came to the point of taking classes that had nothing to do with my major and maintaining full-time student status or going elsewhere. I was a little naive in thinking I'd be able to get all the classes I needed in an impacted major. I ultimately decided to transfer out and finished my Bachelor's Degree at a digital arts college.
After hearing from our rockstar team here at Ascent, I hope you were able to learn from their experiences! Whether your plans might involve doing dual enrollment with a community college while you're at a university, going to community college after high school to transfer, or doing a program, remember that no two paths are the same, your path is meant to be for you!