Choosing a College Major: Which Major is Right for Me?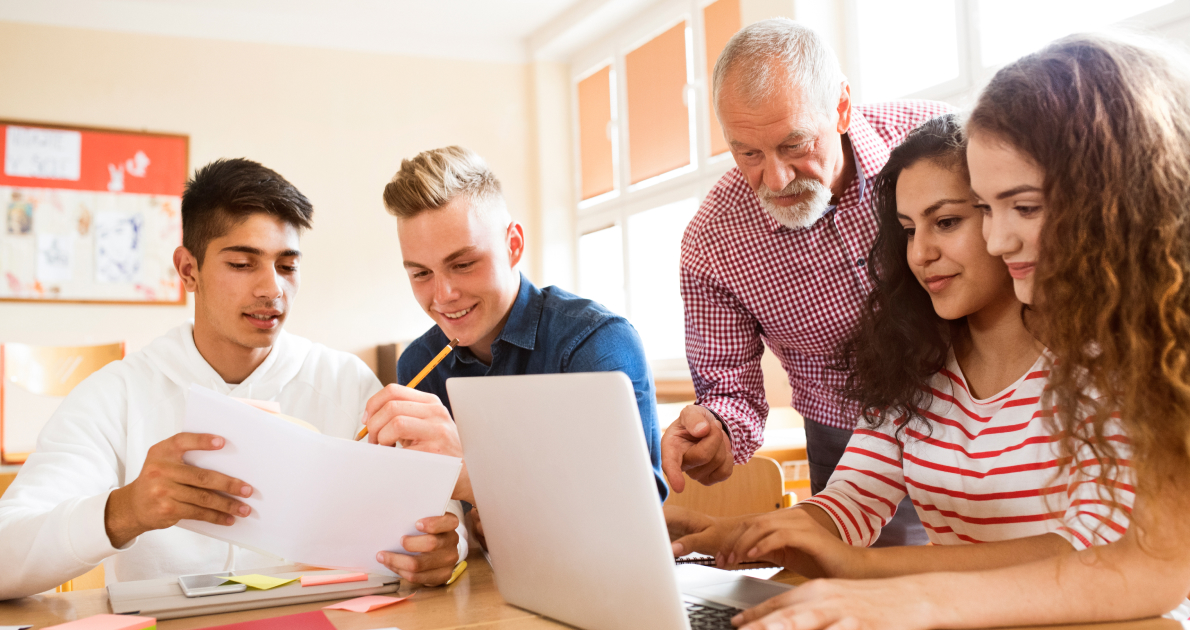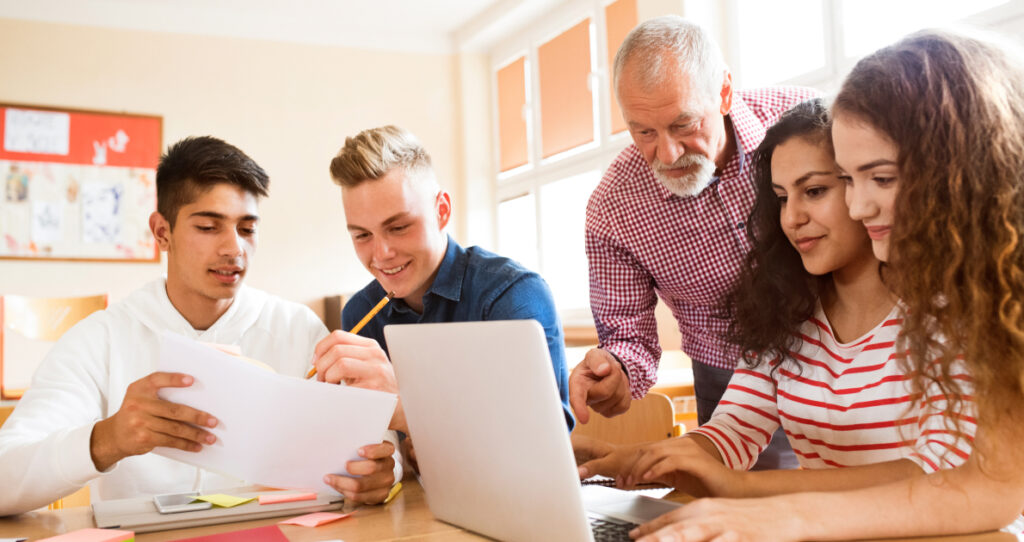 You might be a high school senior getting ready to embark on a new journey of applying to college. You may be a current college student wrapping up your general ed courses and exploring your degree options. No matter where you might be on your college journey, it's important to consider which major is right for you throughout this process. 
Usually, most schools don't require you to declare your major until the end of your sophomore year, meaning you have time to explore topics that interest you. In the U.S., there are over 2,000 college majors, so no matter what direction you go, you'll end up where you're supposed to be. 
Stuck on what to choose? Here are a few questions you can ask yourself to help you identify your goals and interests and pick the right major for you:
"What are some of my personality traits?"
Consider taking a personality quiz to see which college degree fits your personality best.
There's a reason some college majors are more popular than others. We've broken down six of the most common college majors and some personality traits that go along with them:
Business
A broad major covering topics like marketing, management, sales, and finance. Potential jobs in this field include becoming a business analyst, account manager, marketing manager, sales representative, accountant, or financial manager. You could even go back to school and pursue an MBA to become a CEO!
If you're assertive, tough-minded, and conscientious, this major might be the right fit for you.
Health Professions
This major prepares students to work in the medical or wellness field. Some career opportunities include clinical professions like nursing, medicine, physical therapy, and research involving treating and preventing illness or working in a lab.
If you consider yourself caring, honest, and empathetic, consider a major in health professions. 
Communication/Journalism
Communication and journalism degrees are dynamic and relational majors that encompass mass media, communication skills, writing, civic engagement, analysis, and mediation. Future jobs in this field include becoming a public relations specialist, social media manager, event planner, sales representative, and journalist.  
If you consider yourself extroverted, witty and love talking to others, consider being a communication or journalism major. 
Computer and Information Sciences
Computer science degrees rank as some of the top-paying college majors. A degree in computer science will teach you the process of algorithms, operating systems, and software engineering. Jobs in this field include becoming a software developer, application analyst, game developer, cyber security analyst, and machine learning engineer.
If you are analytic, patient, and love problem solving, a career in computer science might be the perfect fit for you!
Education
As an education major, you will acquire the skills needed to learn effective teaching practices, child development, and classroom management. Potential careers include becoming a teacher, guidance counselor, school psychologist, education consultant, and child life specialist. 
If you love children, helping others, collaborating, and being adaptable, being an education major could be the right path!
Undecided
Being an undeclared major is completely fine! Going into college not knowing exactly what you want to pursue is a fantastic way to explore various courses and find what you are passionate about while completing general education requirements.
If you feel unsure, rushed, or love a variety of topics, consider going into college undecided to establish your passions and goals. 
"What classes interest me the most?"
Choose a major you like and are passionate about. This may be easier said than done, especially if you haven't had the chance to take any college classes yet. 
For example, don't go into STEM if you have no interest in science and math or these classes overwhelm you more than excite you. Do your Art or English classes put you to sleep? Maybe a fine arts degree isn't on your college roadmap.
Either way, your interests should align with your major choice. To get you started, it's often easier to think about all the things you DON'T enjoy doing rather than the things you do.
"What am I good at?"
Identifying what you are talented at is a great starting point for picking a major. You'll increase your skills in those areas and broaden your expertise.
Do you have a talent for creating TikTok videos that go viral? Maybe a marketing degree is for you. Have friends and family asked for help designing a logo or building a website? There are degree programs and coding bootcamps dedicated to people interested in these areas.
If you're early in your college career, you may not know how your talents align with a specific major. If you find yourself in this situation, you may benefit from meeting with your college counselor.
"What are my career goals?"
You might not know what your career goals are just yet – that's okay! Looking for internships or volunteer opportunities are great ways to gain hands-on experience.
Not only is volunteering a great way to give back to your community, but you can also add it to your resume and cover letter. In addition, internships and micro-internships are a great way to network with people who have the job you ultimately want.
Is your main priority landing a high-paying job? Consider majors that have a high starting salary. 
Other Questions to Keep in Mind:
"Have I talked to advisors and utilized resources?"
Talking to a college career advisor can help you learn about your degree options and provide insightful information about the pros and cons of each major. 
"Should I pick a minor?"
It's awesome to have multiple fields of interest. Adding a minor is a great way to round out your degree and expand your knowledge in a niche area. 
No matter what major you choose, remember that you have many options and opportunities to reevaluate your decisions. Think purposefully about your decision and ask questions of adults working in fields you are considering pursuing. Feel safe knowing you will end up exactly where you're supposed to be!