Confused about Federal Student Loan Repayments? Questions from Students, Answers from Ascent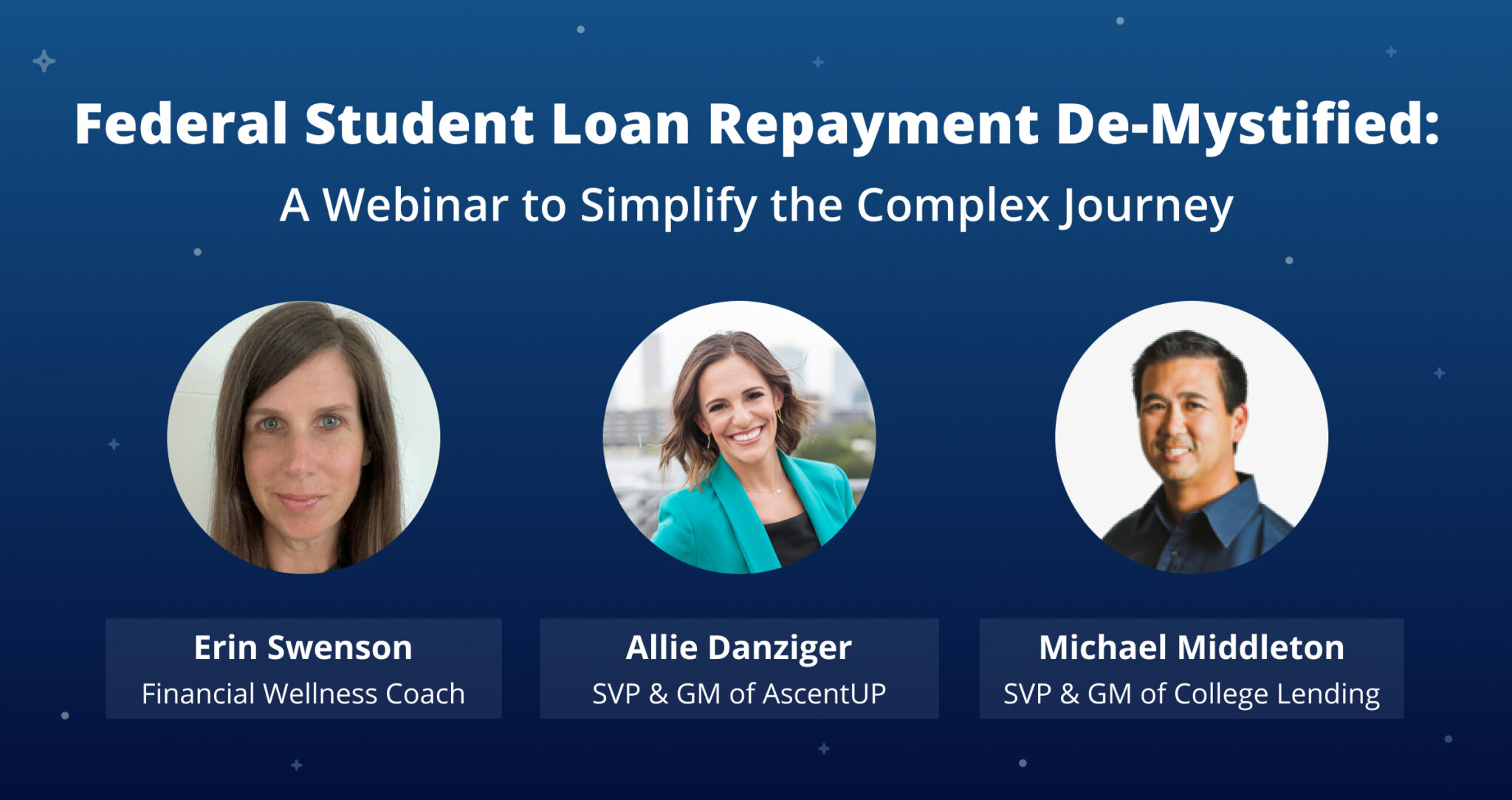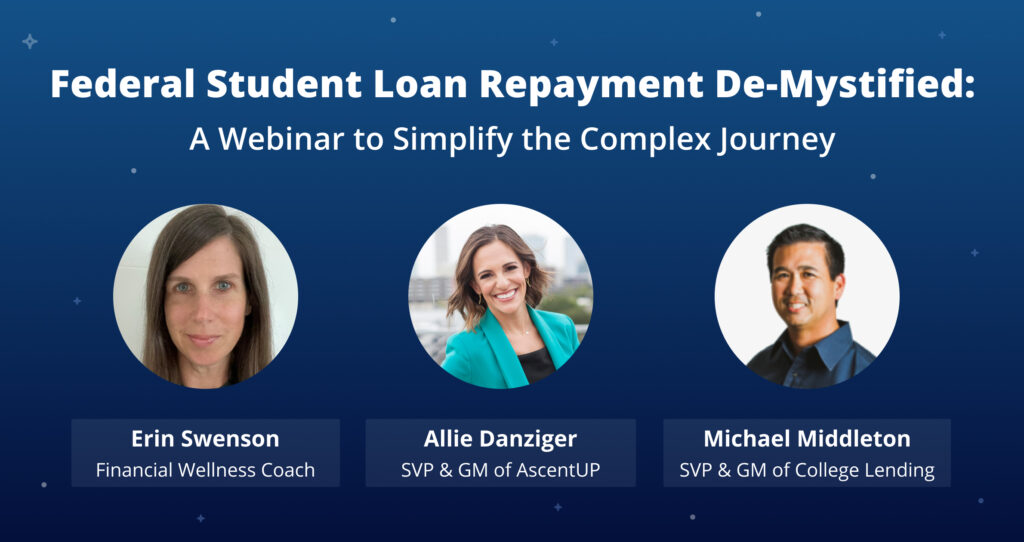 Ascent hosted an engaging webinar to address what's on many people's minds – federal student loan repayment. We know that embarking on this journey can be overwhelming and you're not alone. According to NerdWallet, "nearly 44 million borrowers with student loans" are entering repayment. We're committed to supporting individuals every step of the way.
Our recent webinar, 'Federal Student Loan Repayment De-Mystified,' covered several topics ranging from how to prepare for repayment to understanding your repayment plan and exploring the invaluable resources available for those making budget adjustments.
We want to offer resources and address some important audience questions we didn't have time to cover and provide guidance and support on this complex topic.
There are some great options for student loan repayment. What are the potential downsides to an Income Driven Repayment plan (IDR)?
Income Driven Repayment (IDR) plans may be a good option for students that are unable to make their required payments under a standard, graduated or extended repayment plan, have low income or are enrolled in the Public Service Loan Forgiveness program, among other reasons. However, it is not always the best option for all students. Some of the disadvantages of IDR's include:   
You might not qualify for a lower payment than under a standard repayment plan
Depending on which IDR plan, loan balances may increase as well as total cost of the loan due to unpaid interest
It will generally take longer to fully repay the debt obligation
Monthly payments may increase as your income increases
There may be tax consequences for forgiven loan balances, and you may want to consult a tax professional
What if my monthly payment is too high? How can I reduce this to a manageable amount?
According to StudentAid.gov, "Most federal student loans are eligible for at least one income-driven repayment plan. If your income is low enough, your payment could be as low as $0 per month."
Start by exploring the new SAVE plan and use the Loan Simulator. This tool will help you explore repayment options that fit your needs.
You can also reach out to your Loan Servicer to explore options for reducing your monthly payment.
To find your Loan Servicer: Log into StudentAid.gov, view your Dashboard and access their information on the right-hand side panel.
What is PSLF and how can I qualify?
The Public Service Loan Forgiveness is a program for individuals employed by a government or non-profit organization that forgives the remaining balance on your direct loans:
If you are working full time for an eligible employer
After you've made the equivalent of 120 qualifying monthly payments under an accepted repayment plan
The PSLF Help Tool is a great place to start and will help you:
Search for qualifying employers
List what actions you may need to take to become eligible
Generate a PSLF form (tip: You must complete the form in a single session)
Need more info? Check out this helpful FAQ about PSLF
What types of student loan repayment options are there for Parent Plus Loans?
Parent PLUS borrowers are eligible for the following repayment plans:
According to StudentAid.gov, "Parent borrowers can become eligible for an additional repayment plan—the Income-Contingent Repayment Plan—by consolidating their parent PLUS loans into a Direct Consolidation Loan."
If you have concerns about making payments, reach out to your Loan Servicer to discuss your options.
Need more info? Check out these Parent Plus FAQs
The conversation is far from over
The conversation is far from over. It's ever evolving, and we recognize the importance of this topic for enrolled and unenrolled students, graduates and cosigners. We're dedicated to delving deeper and bringing more insights, advice, and conversations in the coming weeks.
Stay tuned and keep sharing your questions, concerns, and personal experiences as it helps shape these discussions and strengthens our Ascent community.