Enter Ascent's Second Annual 50 Days of $1,000 Scholarships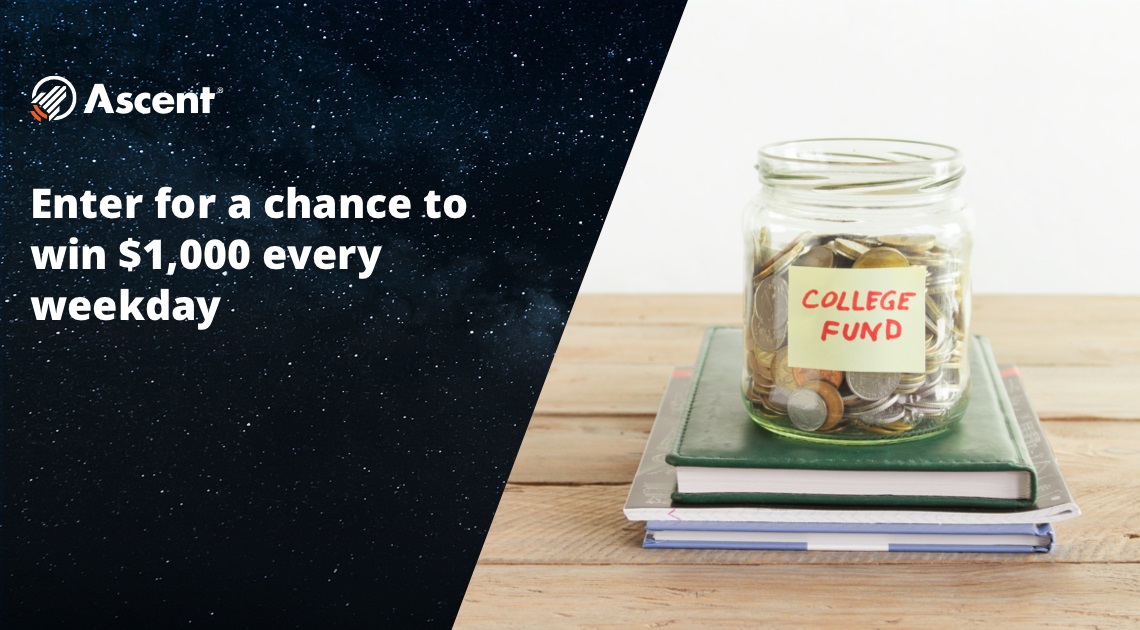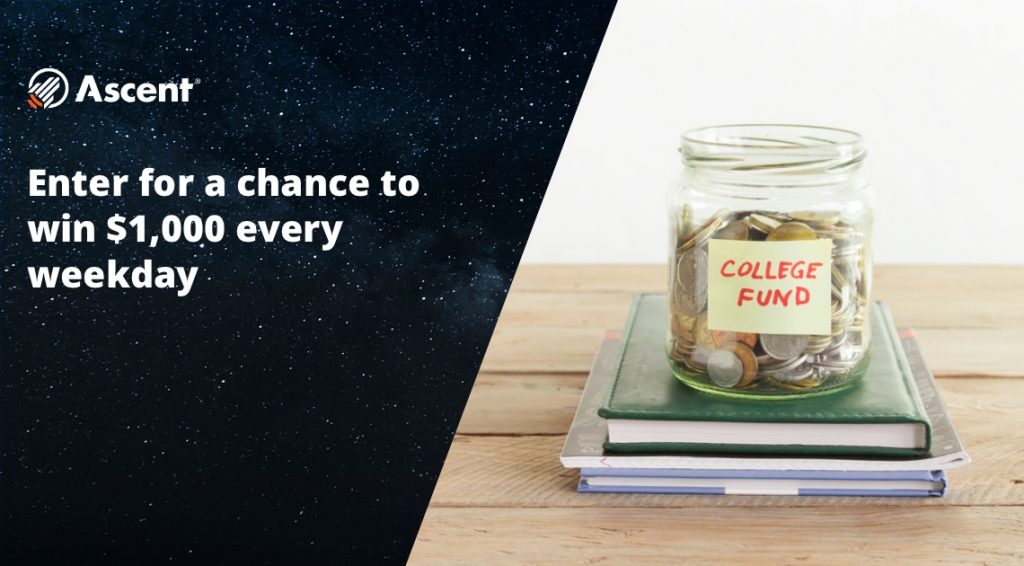 Last year, we kicked off our summer scholarship giveaway and were overwhelmed with the feedback from students. Back by popular demand, we've launched our 50 Days of $1000 Scholarships for the second year in a row!
Starting June 1, you can enter for your chance to win a $1,000 scholarship every weekday through August 13, 2020. How could it possibly get any better? Well, you don't even need to write an essay to participate.
Essays Are So Last Year
Instead of asking students to write an essay, you can participate in Ascent's scholarship giveaway through social media. Here's how it works:
Make sure you are following "Ascent Funding" on one social media channel (Instagram, Facebook, YouTube, LinkedIn, or Twitter).
We will post scholarship requirements every weekday on our official Instagram page.
Complete those series of steps every weekday, such as "liking" our Instagram post and answering a unique question in the form of a comment.
Submit your entry by visiting AscentFunding.com/Scholarship.
Spoiler alert: We recommend entering on a mobile phone because you will need to upload a screenshot of your Instagram comment to complete your entry.
Our summer scholarship giveaway is open to students 18+ across the U.S. with permanent resident status (high school students included). You do not need to have an Ascent loan to participate.
Learning from Our Past Scholarships
Last year, we kicked off their summer scholarship giveaway and received thousands of student participants. Among those who participated, two students received more than one $1,000 scholarship – yes, you can win multiple times.
Every month, we launch at least one new scholarship giveaway to help students pay for college when financial aid isn't enough. This year, we've done even more and launched multiple scholarships in January and April. Our continued goal is to put money back in the hands of those who need it most and that's you – the students.
"I am so eternally grateful to Ascent for the scholarship that I received because it allows me to afford to continue my education and purchasing the books that I need for all of my classes," said a past scholarship student winner, Emiline S. "It really just put me one step closer to earning my bachelor's degree."
Other Ways to Earn Money This Summer
In addition to launching multiple scholarship giveaways, students can earn money this summer from the comfort of their homes in a few different ways.
To learn more about Ascent's 50 Days of $1000 Scholarships, please visit AscentFunding.com/Scholarship.