More than Just a Student Loan: What to Look for When Choosing a Private Student Loan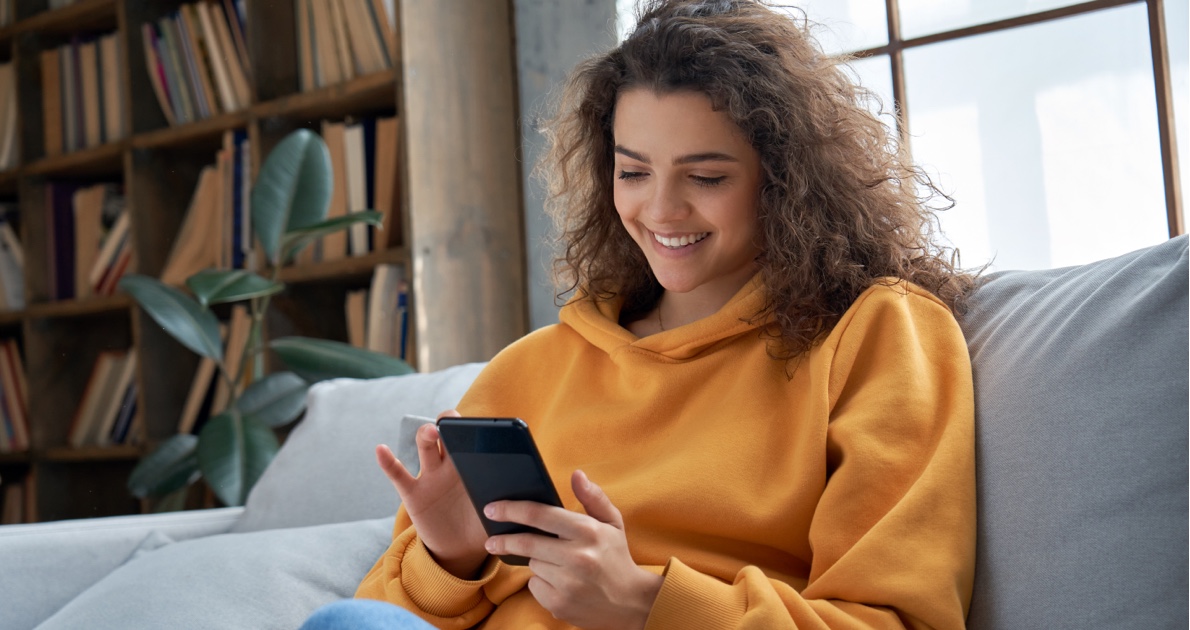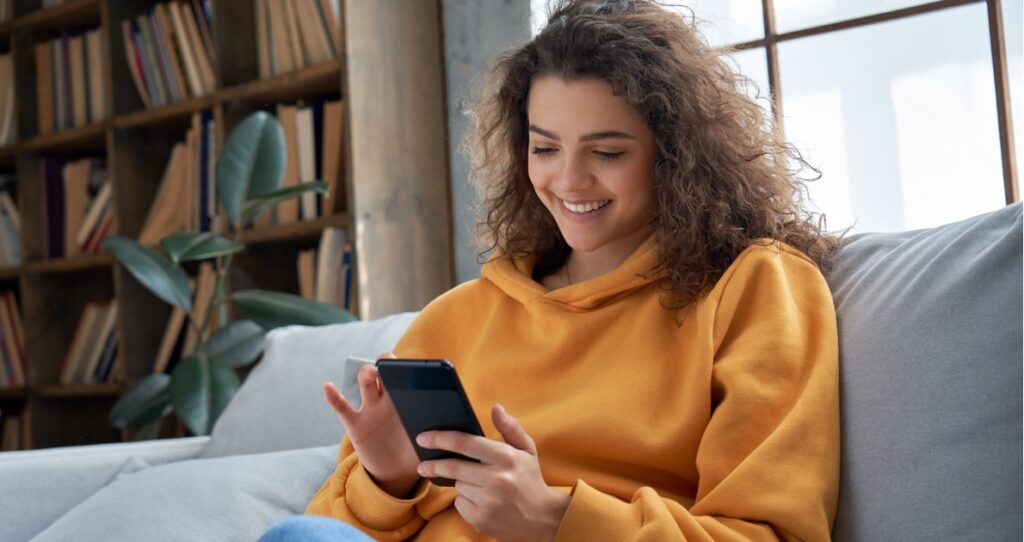 When it comes to choosing college loans, the lender you work with can make a difference. You must consider several loan factors like interest rates, fees, customer service, and other benefits to make the right decision.
You'll also want to make sure the lender's values and commitment put students first and align with your visions and goals. You should work with a company you can trust and build a relationship with over your college journey and beyond. Remember, you're not only going to have a relationship with your lender while you are in school but until you pay off your loan. 
As we learned in Student Loans 101, there are several financial aid options to explore, including federal or private student loans. If you find yourself looking into private student loans, it's time to look for a lender that best fits your needs. Let's take a deeper look into how to choose a student loan lender.
Commitment to Students
A lender serves as your copilot and helps you reach your college goals. The company you choose should cover most of your college expenses until you graduate. You want to be sure your lender has your back, understands your goals, and provides you with the support you need to succeed in school.
Your lender should have plenty of student-centered resources to help you gain a better understanding of what taking on a loan means and help you avoid overborrowing student loans. A lender who has your best interest at heart will provide tools and information that can set you up for financial success, like offering information on other types of financial assistance, like federal loans and scholarships.
These resources should also help you get an idea of the company's culture and values. If you have questions, do you feel they are taken seriously and answered promptly? Find a lender who is committed to providing students like you with support and additional resources.
The Right Resources for You
When figuring out what to look for in a student loan lender, the biggest challenge is no cookie-cutter or a one-size-fits-all approach. Every situation is unique. You'll want to make sure you can customize your loan to fit your current financial needs as well as plan for your future. Some students might be looking for coding bootcamp loans to start a career change as they continue working at their current job, while others might be looking for graduate student loans to fund the full-time pursuit of their advanced degree. Look for a lender that offers customized loan options for you.
You may also want to consider whether your undergraduate loans can help pay for some of your college-related living expenses like rent, groceries, internet, and parking. It can be hard to focus on studying if you're stressed about paying for your monthly bills. While your student loans shouldn't be treated as free money to spend on anything, they should put you at financial ease and help you spend more time finishing your homework and less time worrying about how you're going to pay for groceries.
Fees and Rates
Having a lower interest rate on a student loan can make the difference in hundreds or even thousands of dollars you have to pay back.
If you're confused about how interest adds up on our loan over time, sites like FinAid.org offer a free tool to play around with a loan calculator so you can get an idea of what you would be responsible for paying off. At the same time, be sure to stay up to date on your credit score as a college student. You can compare your rates with the national averages to understand how competitive an offer is.
Automatic payment discounts, also known as ACH discounts, are also an added benefit of student loan lenders. Consider enrolling in autopay via ACH so your loan payments can be deducted automatically from your bank account. Federal and some private lenders will offer a rate reduction of 0.25% up to 1%, resulting in significant savings over time.
Another factor to consider is whether the lender charges an application fee or an origination fee to cover the cost of processing the loan. Typically, it's a percentage of the loan amount. Some lenders like Ascent offer student loans with a cosigner that waive application fees and origination fees altogether, which can be a big advantage when choosing a student loan.
In terms of other fees you might run into, here are some common ones you'll want to be aware of:
Disbursement Fees:

This is essentially a percentage of the total loan amount added to the overall total. Let's say you borrow $5,000, and your origination fee is 1.5%. Your new loan amount is $5,075. Origination fees are more often associated with federal student loans, but many lenders of private loans will waive or not charge this fee.

Early & Late Repayment Fees:

Late fees are fairly straightforward; late payments will add fees. However, early repayment fees for student loans are rare compared to other loan types like mortgages.
You shouldn't encounter any surprise fees from an ethical lender. Trustworthy student loan lenders should be forthcoming about any potential fees upfront. If you feel like a potential lender is hiding something, you might want to consider looking elsewhere.
Flexibility, Benefits, and Options
In addition to having competitive rates, you'll want to explore other options and benefits available with your prospective lender. One of the most important factors in choosing a loan is the available repayment plans. You may come across terms such as "interest-only," "minimum," and "deferred" repayment plans. Be sure to reach out to your potential loan provider to understand what these different options are. Checking out some repayment examples can help you better understand what your repayment path may look like in school or after graduation.
It may also be a good time to understand your options in the unfortunate event that you face financial hardship. A flexible lender willing to work with you to ease your financial stress is likely a lender you want. Here's a look at some options available when challenging situations arise:
Grace Period:

Most lenders won't require you to make a payment while you're still in school. But when you're not in school or drop to part-time status, you may have to start repayment sooner than you expect. However, most lenders offer a grace period – a defined time frame before you have to begin repayment. While many lenders offer a grace period, not all do, so you should keep this in mind.

Deferment: Another option when experiencing financial strain is student loan deferment. In some cases, deferment can be a helpful tool that allows you to stop payment for an extensive amount of time. Not everyone will qualify for deferment, but qualifying borrowers usually won't make any payments for a limited time. Some loans won't accrue interest during this time, but that will depend on the type of loan and the lender.
Forbearance: Similar to deferment, student loan forbearance is an option to hit the pause button on loan repayment. It's important to note that forbearance only offers relief for an extended amount of time, and loans during this period of non-payment will always accrue interest.
Graduated Repayment:

Instead of putting repayment on hold like with grace periods and periods of deferment or forbearance, graduated repayment can be a great option if you're confident that your income will steadily increase over time after you graduate. The benefit of graduated repayment is that initial payments start lower and gradually increase every two years. All federal loans will have this option available to borrowers if they qualify, and some other lenders offer this repayment option. 
Some lenders offer other benefits, such as good grades discounts and cashback rewards for graduating. 
If you're considering cosigned student loans, you may want to find a plan that allows you to release your cosigner after a certain amount of time. Your newly found independence will allow you to build credit as you make on-time payments. Ascent offers student loans without a cosigner that gives you the option to release your cosigner after making your payments on time.
What Types of Student Loan Lenders Should You Avoid?
You should feel good about your student loan lender since you're going to be working with them for the life of your loan. When choosing a student loan lender, try to avoid companies that don't share information very easily. You shouldn't have to feel like you're pulling teeth to get an answer out of a potential lender. Do your research and find lenders that make too-good-to-be-true promises like loan forgiveness or exceedingly low-interest rates. You might find that after you apply, none of their promises come true. 
There are several student loan lenders out there, and thankfully, there is a ton of information available about them. With a little research, you can get some solid feedback on which lenders are difficult to work with and maybe even a bit shady. You should also be able to find examples of how lenders are trustworthy and provide excellent customer service. By checking reviews on student loan comparison sites or combing through reliable review sites you find through Google, you can readily find this information available on the web.
Can I Request a New Loan Servicer?
The short answer to this question is that you cannot simply change to a different loan servicer. However, as with many other types of loans, you can look into refinancing your student loan. At this point, you can potentially change your loan servicer. If you decide to refinance, keep the tips we've outlined here in mind to ensure your new lender will be the right fit for you. 
One Last Look
To sum up, what you should look for in a private student loan, these questions can help determine how to choose student loan lenders:
Does this lender demonstrate a commitment to students' needs and goals?

Are there options to customize a loan for me?

Can I use my student loan to pay for other eligible living expenses?

What are the interest rates, and are they competitive?

Are there any application fees or additional hidden costs?

What are my repayment options?

Are there other benefits, such as the ability to

release my cosigner

?
With these tips in mind, you'll find that working with the right lender is about more than just a student loan—it's about partnering up to make your educational future a success.
Ascent is committed to setting students up for success with the resources and tools to achieve their goals in school and beyond. To learn more about the benefits of applying with Ascent, check out our collection of blogs, videos, and other financial wellness resources.