How to Prep For Your College Graduation: A Checklist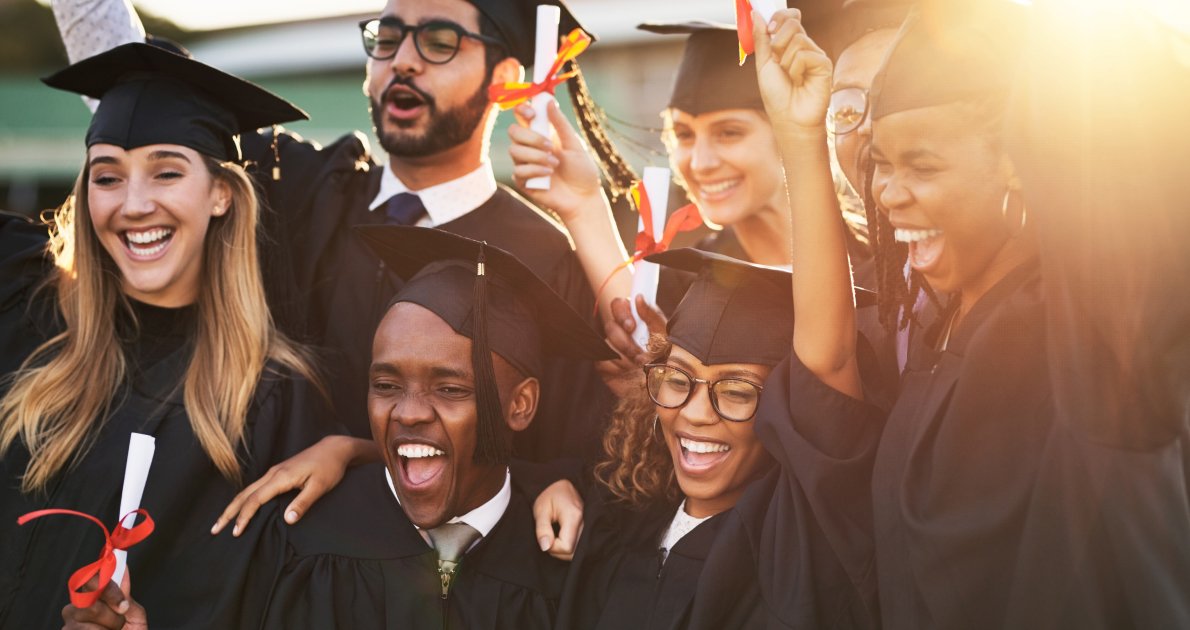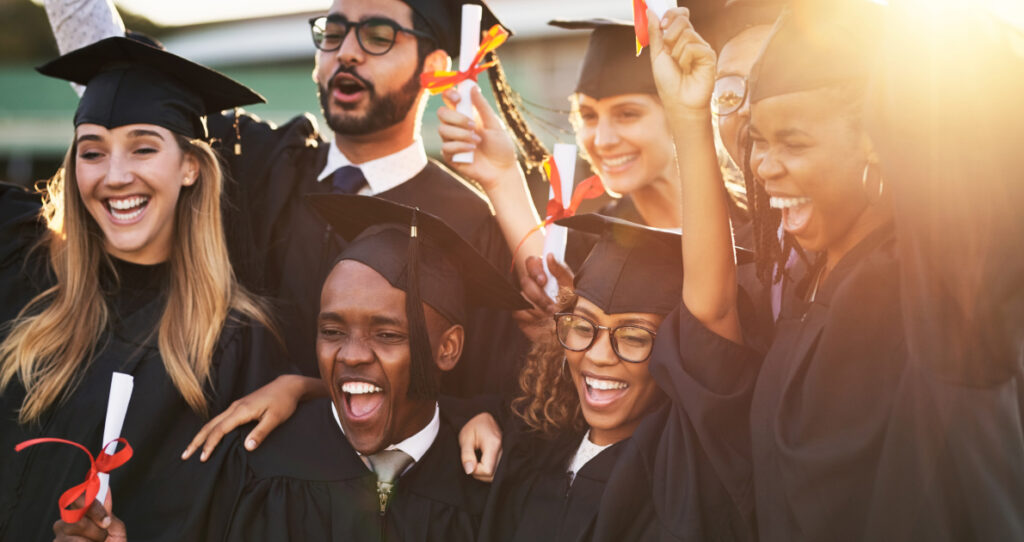 So this is last semester, huh? If I had to describe how I'm feeling in one word, it'd be bittersweet. 
For as long as I can remember, I knew I'd spend most of my life being a student. Starting school at four years old to now being 21, my student life is coming to an end feels like one huge book – full of chapters, twists, and turns – and now, finally closing. 
Starting a new adventure without school as part of my future plans feels both daunting and freeing. While some may rave about how great it is to have no exams, classes, or grades to worry about, others express being drained and overwhelmed starting their professional career after spending so much of their life as a student.
Preparing for my last semester as a student feels like a huge career switch. My title has always been "student" and now soon it will be "college graduate." What I do as a college graduate has been an ongoing question I've put off answering over the years, until now. 
Aside from the millions of things we have to worry about when graduating, the question of what I need to complete my last semester of college has been a priority. Here's a checklist I created along the way to help me stay on track for graduation.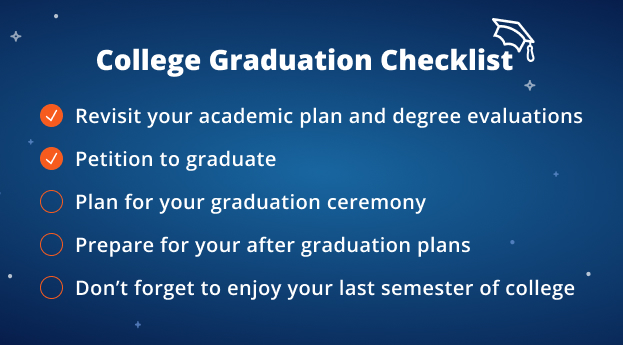 1. Revisit your academic plan and degree evaluations.
Checking if you followed your mapped-out academic plan correctly should be your first crucial step as a graduating senior. I always know a handful of people who reach their final semester of college and then find out they were missing a class. 
The best time to start checking should always be before you start your senior year. That way, you can make sure the right classes (and pre-requisite classes) are being taken. Some people get stuck taking their pre-requisite class their spring semester and need to wait to take the course following it in the summer or fall, delaying their graduation! It's best to catch that early on in the academic year as a graduating senior.
Getting your academic plans and transcript checked by multiple people will help prevent anything from being missed, plus different people have different knowledge that can benefit you. Your academic advisors and counselors are a great resource, in addition to your school portal. This is a good time to make sure your grades, courses, and all other information reported on your transcript are correct. Spring is a great time to double-check to make sure your last final classes are being met. 
2. Petition to graduate
Who knew clicking a button on a screen could feel so powerful? At most schools, before graduating, petitioning the school to graduate is required. Most times, schools will send out a time frame when the petitioning window would be open and you can apply through your school's online portal. Academic advisors and counselors are also knowledgeable about deadlines if there are any questions. Make sure to set reminders and be in the know if there is a cost to do so. 
3. Plan for your graduating ceremony
This is what we've all been waiting for–to walk among your peers across that stage and hear your name called out while receiving your diploma. After all these years of hard work and dedication, it's time. You are a graduating senior. 
Be on the lookout for the number of tickets being given, the time, and the date of your ceremonies being announced. At some colleges, there may be different ceremonies, whether there's one dedicated to your major or your entire class. Make sure to mark your calendar and let your friends and family planning to attend know so they can plan beforehand!
In addition to planning for your graduation, it's also important to figure out what your fit is looking like that day! Start looking into graduation stoles, tassels, gowns, and outfits you'd like to wear. If you plan on capturing photos, look out for photographers and locations you would want your photos taken.
4. Prepare for your after graduation plans
Whether it's traveling, taking some time off, or jumping straight into your professional career, all options take time to plan. Be sure to prepare accordingly for your post-grad plans.
If traveling is on your agenda, start planning your itinerary with friends or family! There are also great programs like EF Ultimate Break that are designed for young group travel with flexible payment plans and planned-out itineraries. 
If you plan to jump into your professional career after graduating, take the initial steps to plan for it. There are so many components to it: building your personal brand, resumes, cover letters, portfolios, job hunting, building your network, etc. Ascent's Tiktok is a great resource too! Also, don't sleep on LinkedIn. If you haven't already, there is no other perfect time to get that LinkedIn account set up.
5. Don't forget to enjoy your last semester of college 
Really take it in and live up your last semester as a graduating senior. Though sometimes you think it won't be missed, what you consider mundane and dreadful day-to-day, can often be what you miss most in the later years. 
Always wanted to go to a basketball game? Go! Any organizations or classes you've thought of taking? Go join! Get involved with everything that is a resource exclusively for college students that you won't be able to have access to again later. Most importantly, spend time with your friends and faculty. 
It's a beautiful thing to have the experience of college bring people together. Now, with college coming to an end, immerse yourself in the company of those you will deeply miss. Rethink saying no to plans and start making time for those plans you may have pushed back.