What's the Difference Between Federal and Private Student Loans?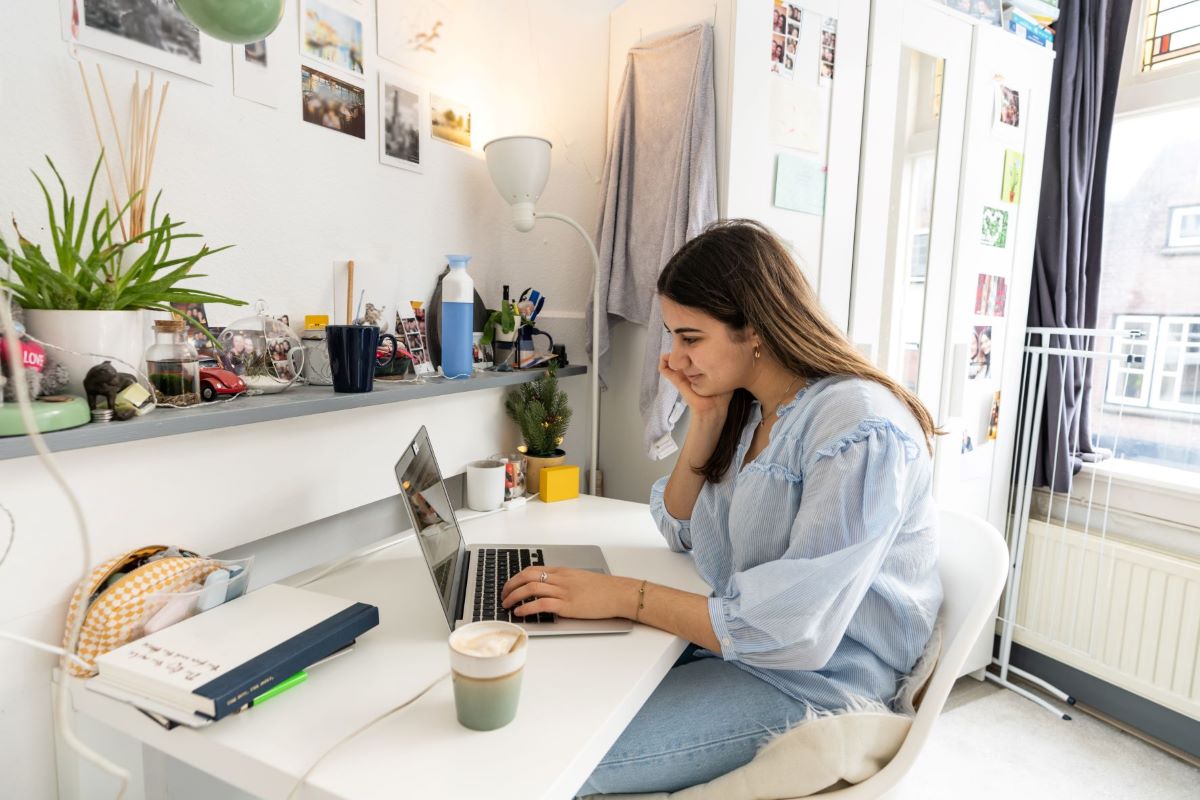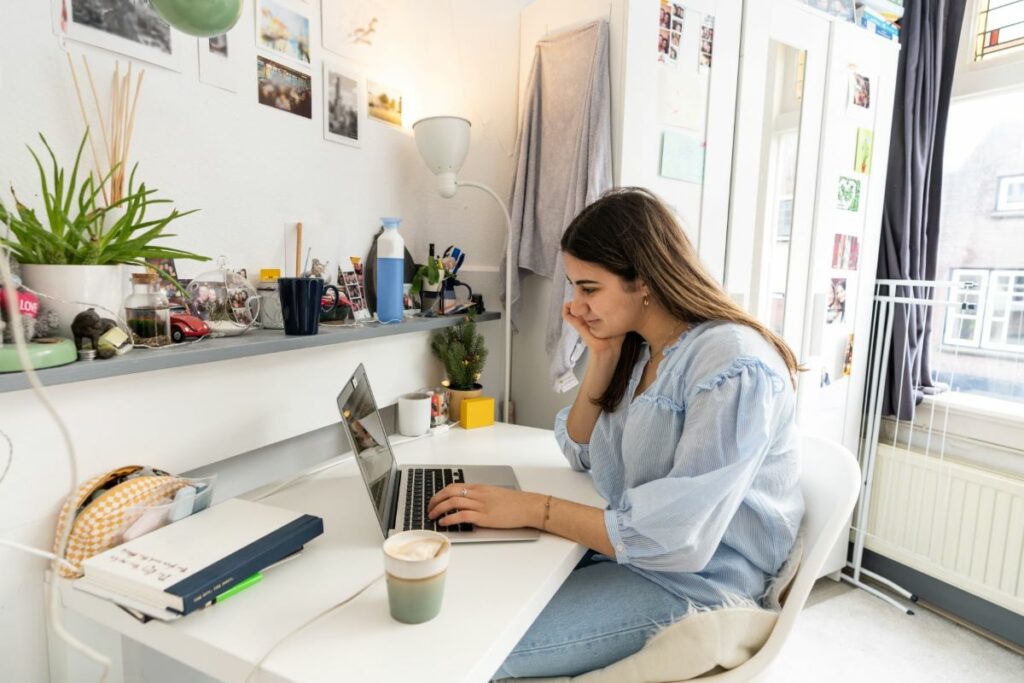 Applying to college and waiting for your college acceptance letter is exciting! You're about to embark on a new journey and enjoy your newfound independence. But as you look at your acceptance letter for the millionth time, you might wonder how you can afford it. Do I need to complete the FAFSA? Are student loans worth it? What's the difference between federal vs. private student loans?
If this sounds familiar, you're not alone. Many high schoolers, parents, and college students wonder about the difference between federal and private student loans. We'll walk you through each option below and help you understand the responsibility of taking out a student loan. 
Federal Student Loans
When it comes to federal student loans, it's important to remember that these loan options are made available through the government. You can check your eligibility and see which loans you qualify for by completing the Free Application for Federal Student Aid (FAFSA®) every year while in school. 
But how do you know which federal loan is right for you? Let's break down federal student loans and the options available to you after completing the FAFSA. 
Direct Subsidized Loans
Direct subsidized loans are available to students who qualify for exceptional financial needs. The benefit of this type of loan is that the government subsidizes interest while you're in school. The U.S. Department of Education covers your interest if you're at least attending half-time. With Direct Subsidized Loans, you don't have to make any loan payments until six months after graduating (also known as the "grace period"). 
After graduation, you may qualify for loan deferment if you face financial hardship, which can help you postpone payments. During this postponement period, you won't be charged any interest.
Direct Unsubsidized Loans
Direct Unsubsidized Loans are a little different than Direct Subsidized Loans. They are perfect for students who want financial help no matter their financial needs.
With Direct Unsubsidized Loans, interest starts accruing after receiving the funds and stops when your loan is fully paid. Depending on your status and if you complete the FAFSA as an independent or dependent student, you can borrow up to a certain amount per year. Check the loan amount options on the Federal Student Aid website.                                                                         
Direct PLUS Loans
Federal Direct PLUS Loans (previously known as Parent PLUS Loans) are available to parents of undergraduate and graduate students (Grad PLUS Loans) and are not based on financial need. For this section, we'll dive into Direct PLUS Loans and what this means for undergraduate students and their parents.
Parents can apply to borrow up to the total amount of the cost of attendance for their child (determined by the school), excluding any financial aid already recieved, including scholarships and grants. Parents must also pass a credit check.
While interest rates for Direct PLUS Loans are higher than other federal loans, they may still be lower than private student loans. Similar to other federal loans, families can defer payments until after the student graduates. 
Make sure your parents understand the responsibility of taking out a Direct PLUS Loan – they will be responsible for paying back the loan while you're in school and after you graduate.  
Private Student Loans
Now that we've looked at federal loans, let's dive into private student loans. A private student loan is issued by a private lender or bank, not by the government.
One significant advantage of private student loans is that the maximum loan amount you can borrow is greater than federal loans. Taking out a private student loan is a big responsibility for you and a cosigner if you're not eligible to apply on your own. We'll define a few private student loan options below. 
Undergraduate Student Loans
Undergraduate student loans are available to students seeking an undergraduate degree from a traditional 4-year university. The application process is very similar to other private loans, where the lender looks at your credit and income history to check eligibility. In most cases, borrowers must meet a minimum credit score and income requirement. There are two types of private undergraduate loans: cosigned and non-cosigned private student loans. 
Cosigned Student Loans
Many students applying for a private college loan don't have a credit history or a full-time job to meet the eligibility requirements. Students can apply for cosigned student loans with an eligible cosigner that meets these credit and income requirements. A cosigner can be a parent, grandparent, another family member, friend, or mentor who you trust and who is willing to cosign your private student loans.
A cosigner shares equal responsibility for taking out the private student loan with you and can be asked to cover a payment if you fall on hard times and miss a payment in the future. Read our blog for more tips on how to find a cosigner for your student loan. 
Asking someone to cosign your student loan is a big step on your college journey. To help ease your nerves and get the conversation started, check out our blog post. If you can't find a cosigner, you may be eligible to apply for a non-cosigned loan on your own.
Non-Cosigned Student Loans
Non-cosigned student loans may be available to students who can't find a cosigner but meet the minimum credit and income requirements independently. Non-cosigned student loans are a little harder to qualify for since you'll need a decent credit history, and you must provide proof of income. In the long-term, non-cosigned student loans can help students continue to build credit in their own name over time.
Few lenders offer non-cosigned loans and the ones that do have custom requirements for each. Make sure you do your research on how each lender outlines their non-cosigned requirements before you apply.
Graduate Student Loans
Graduate student loans are a lot like private undergraduate student loans. You can apply with a cosigner, which may help you qualify for a greater loan amount and lower interest rates, or you can apply solo.
If you have the credit history and the income to apply on your own and have weighed the pros and cons of applying on your own, check out our blog for 5 reasons why you may need a cosigner. Even if you apply with a cosigner, you can always choose to release your cosigner after some time.  
International Student Loans
Not many lenders offer international student loans, so if you're an international student attending a U.S.-based school, do your research before applying. Depending on the lender, international student loans are similar to other private loans. They can help international students pay for college.
How to Apply for Student Loans
Now that you know the different types of loans available, here's how you can get started:
Apply for the FAFSA annually as soon as it opens on October 1st. This form will determine how much federal aid you qualify for, including scholarships, grants, and federal student loans. 

If you find you need more financial support than what's available to you through federal aid, build a budget. Your budget should include your total cost of attendance, room and board, books, and other school supplies you'll need. Be sure to subtract any financial aid, the money you or your parents have already saved for your college journey, and other scholarships you may have recieved from the total amount. If there are still expenses left to cover, explore your private student loan options. 

Research private student loans lenders, and be sure to gather all your financial information. This includes credit scores and income information (like investments) for you, your parents, or your cosigner if you need one.
Once your expenses are covered, continue applying for private scholarships and look into a part-time job or paid internship to help you pay your monthly bills.
Paying for college is a big responsibility for you and your family. By doing your research and exploring all your options ahead of time, you can make the process feel a lot less intimidating.